India's Leading Suppliers of Products, Services & Solutions
Welcome to Aqvastar
about company

contact us
Pool / Irrigation / Fountain
LANDSCAPE / AGRICULTURE / HOME OWNERS
Smart Irrigation Products & Solutions
contact us
about company
Fountains & Water Features
Nozzles / Canons / Waterfalls
contact us
about company
Products for Pools & Water Parks
Filters / Pumps / Valves
contact us
about company
Aqvastar's Core Values: Innovation, Integrity & Intelligence.
From a regional pool, fountain, and irrigation product distributor to a globally accepted partner of various international, high-tech companies, Aqvastar has emerged as one of India's leading and foremost companies to deliver high quality & trustworthy pool, fountain, and irrigation products and services.
Ever since our modest beginnings in 2015, Aqvastar has prided itself on first-rate products created by highly competent engineers under the hawk-eyes of expert individuals to develop innovative, energy-efficient, and reliable products. With our unmatched expertise, sustainable solutions from industry-leading brands, and 24×7 technical support, we provide premium quality products and effective services to personal and commercial spaces.
Muthu Venkata Selvam & Sadasivam
Co-founder of Aqvastar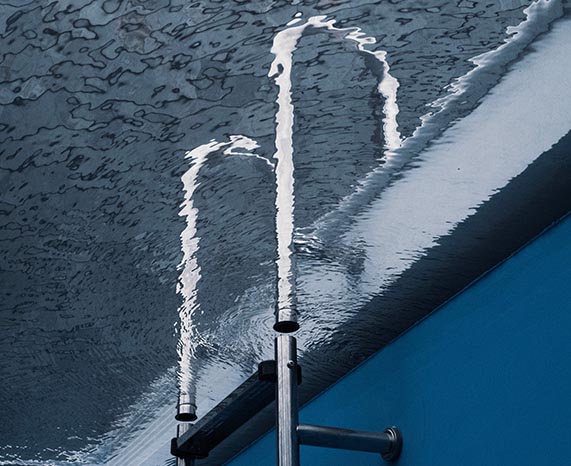 Working with Aqvastar has always been easy and smooth.
Very good communication with the team in charge who is very keen on perfectly knowing our products to offer the best solution to its customers.
A trustful and committed partner in India.
Mr. Rémy Bouchardy,
Export Manager – Next Pool Group
I have been in the swimming pool & spa industry for over 20 years to date. 
The feedback I have received & the pools & spas I have completed using the 'Aqvastar' has been nothing but outstanding. 
Also, the service you give us is worth mentioning – as it is excellent. 
We strongly urge our customers to consider 'Aqvastar' as we know how happy they will be.
Yunus Y. Sayyed,
Planet Pools & Spas Pvt.Ltd
'Aqvastar' is our pool & water-body equipment supplier since 2014. Their products' dependability is something we deeply appreciate. Not only have they provided top quality products in a timely manner, but their staff is also co-operative & knowledgeable. We deeply appreciate our collaboration & would like to continue with it. We strongly recommend their name & products for our clients as well as new customers.
Kiran Kulkarni,
Unique Pool Systems - Pune
For the last 6 years with us, they are good professionals, flexible, and immediate service providers immensely acclaimed in the industry owing to their preciseness, which is crucial whenever we have to make urgent decisions to capture the business opportunity. Aqvastar takes care of everything including the quality and their pricing is more competitive.
Manjunath Shenoy – Partner,
Lagoon Pools & Spa
We want you to know that we are very pleased with the quality of the products and services your company provides. We sincerely appreciate your responsiveness and the way you conduct business. Your staff and technical team have consistently made extra efforts to assist us in completing our projects on time.
We have recommended your company to others because of our satisfaction with your service. We look forward to doing business with you for years to come.
Mr. Thimmaiah.T.M.,
Director - Techno-Commercial Miracle Pools Pvt Ltd
When the leader is the best in the industry, the company's progress is inevitable. The same story holds 100% true for Aqvastar. The head of the company, Mr. Muthu Venkata Selvam sets a perfect example for everyone in the company as well as to competition. In just 5 years of its operation, the company is already the market leader. The level of commitment towards its client/customer, the quality of products, the after-sales service support, and 24*7 assistance are the few key reasons for the commendable performance of Aqvastar. It's a very strong belief that the company is yet to see its zenith. The confidence is based upon the year on year positive growth the company is seeing and the steps were taken by Mr. Muthu to make it a multinational brand. I wish them good luck in future endeavors.
Mr. Piyush Mishra,
Amaanza Pools & Fountains - Raipur
Aqvastar is the best. All of their work during the installation was done perfectly, and quickly too. I highly recommend them for their professionalism, depth of knowledge, and overall willingness to make our swimming pool happen at the lowest possible cost.
Aqvastar team has done outstanding fountain/water feature work for us. We appreciate their design capabilities, understanding of water engineering, quality products and satisfactory installation work that Aqvastar offers.


400+
OEM Works as brand ambassadors

6+
Partnerships with leading internationally acclaimed specialist brand
Sustainability
We are committed to providing affordable, quality and excellent service for the customer.
Reliability
Each product is selected at the factory after reviewing its engineering expertise and craft with clients in mind.